CHERRY BLOSSOMS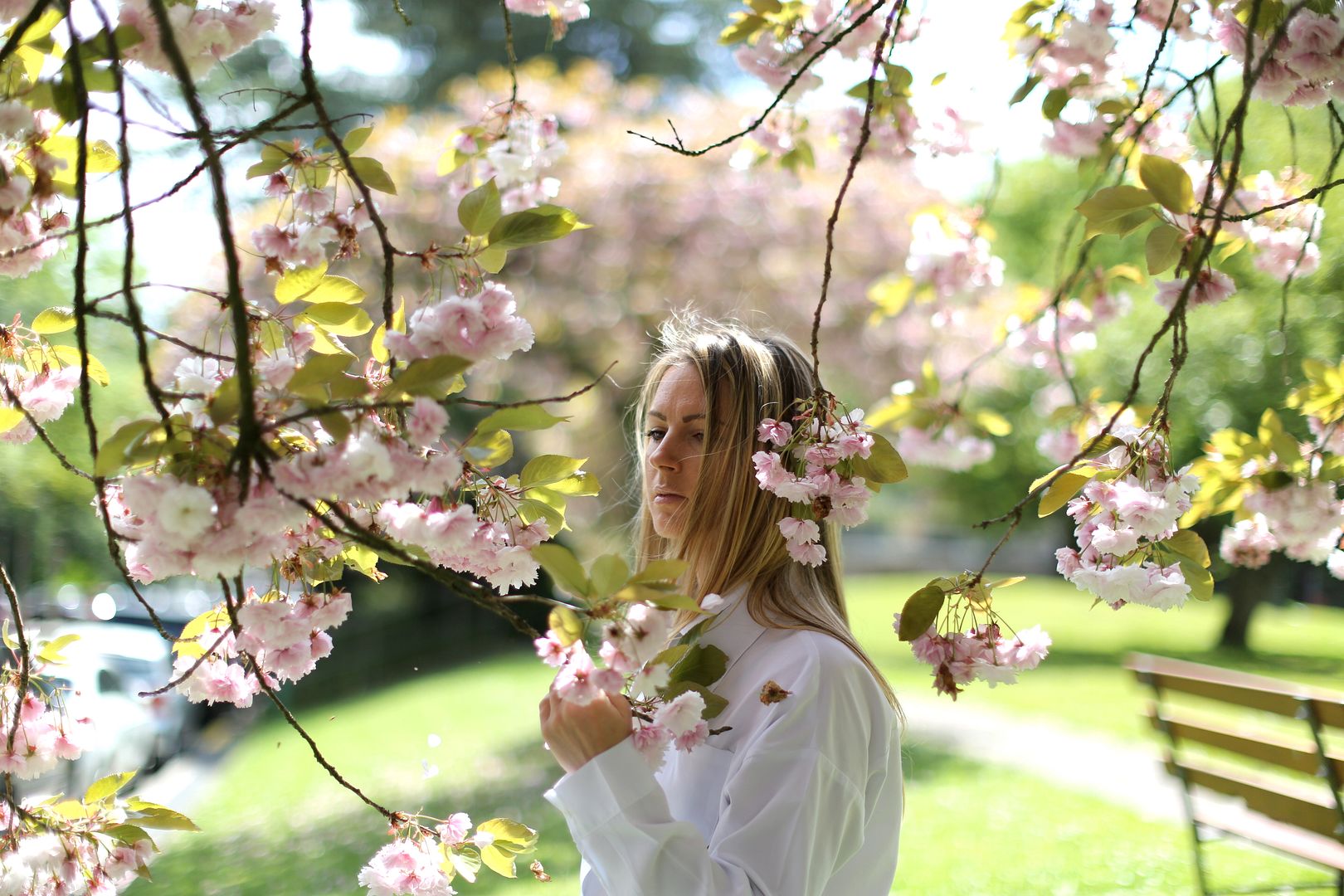 I know, you might have seen too much cherry blossoms on blogs and social medias but I couldn't resist stopping by the cherry blossom trees yesterday to photograph my outfit.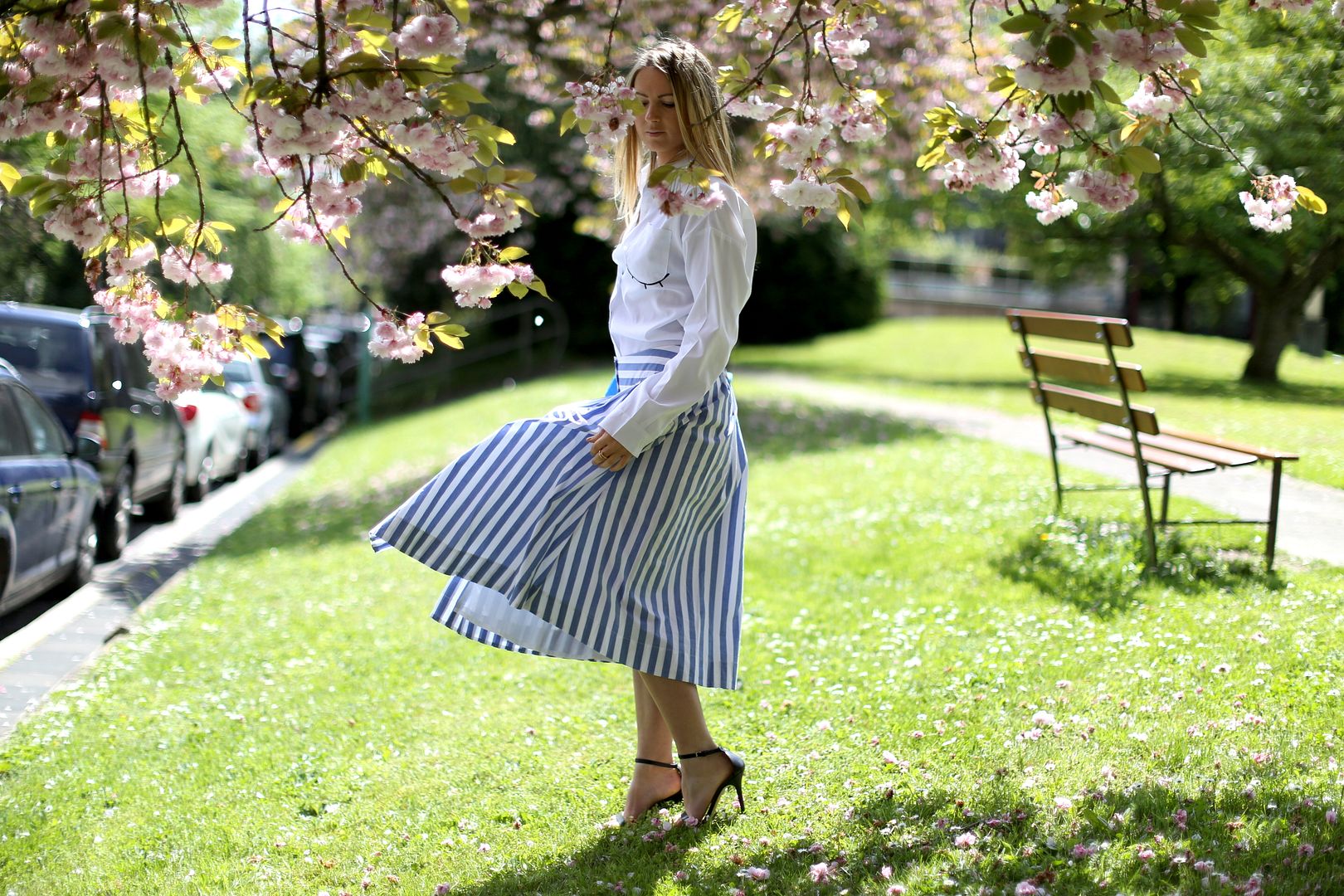 And what to say about that beautiful striped skirt? I combined it to a crisp white blouse and heels but I'm gonna try wearing it with a tank top and sneakers this Summer in LA.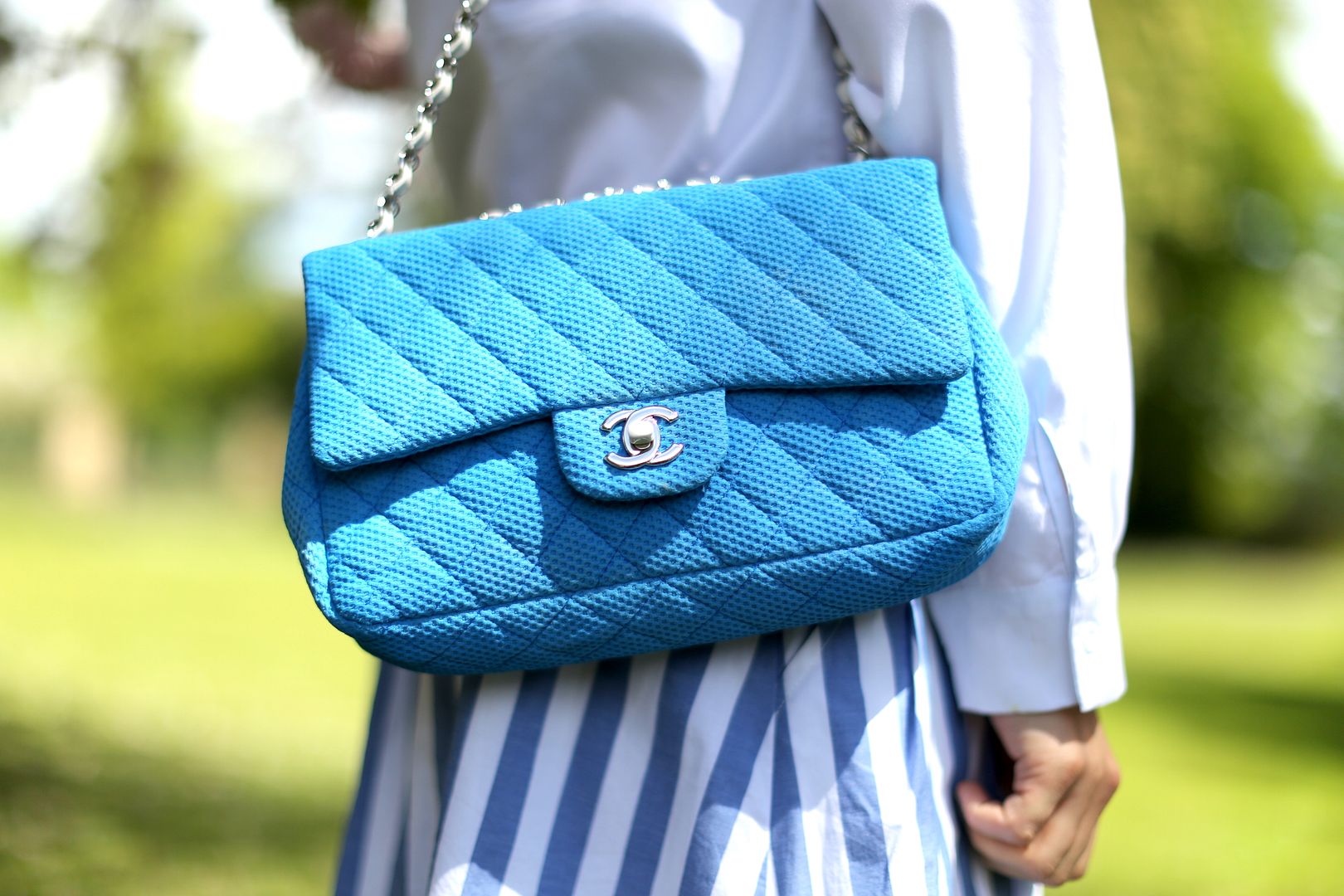 The weather is rising warm and I had my first barbecue of the season last night. Fabulous meat and great rosé wine. Nothing beats that.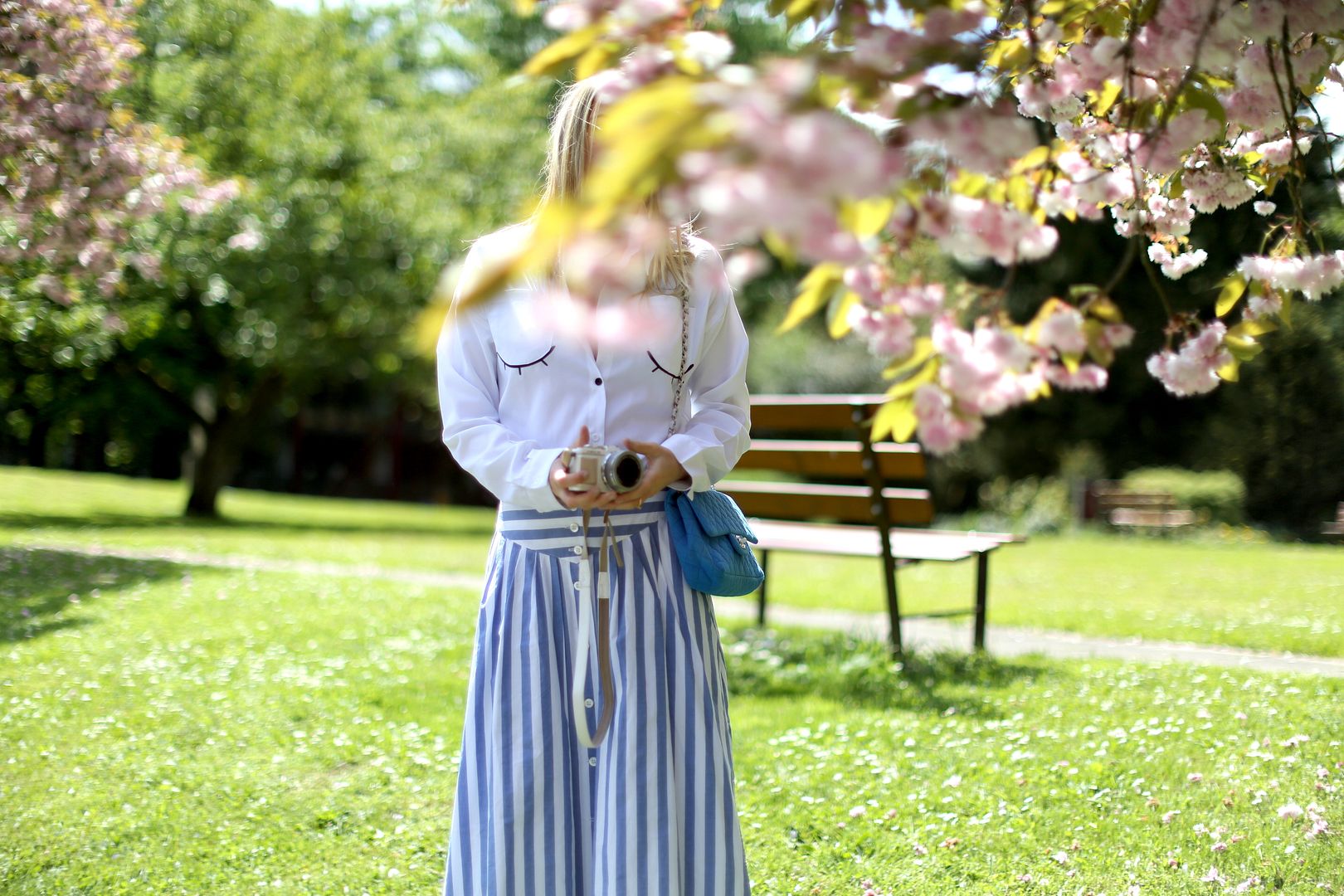 I'm trying to take the time to scout for new locations to photograph my outfits. When In Paris, I find it easy as I know the city so well. And finding a beautiful park, a street with stunning architecture, a lovely coffee shop, is not difficult at all. Same when I am in New York. When I am in Luxembourg, I find it more difficult as I think I actually don't know the city so well or I tend to hang out in the same places all the time. But there is also so much to see here that I decided to take the time to find new locations to shoot: old castles, vineyards… I hope I'll manage to surprise you!
I will be travelling somewhere I've never been before this week. I am flying on Thursday afternoon… so stay tuned!
Camera
: Olympus Pen E-PL7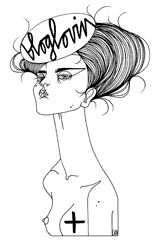 Recommended
12 Comments