FLARED JEANS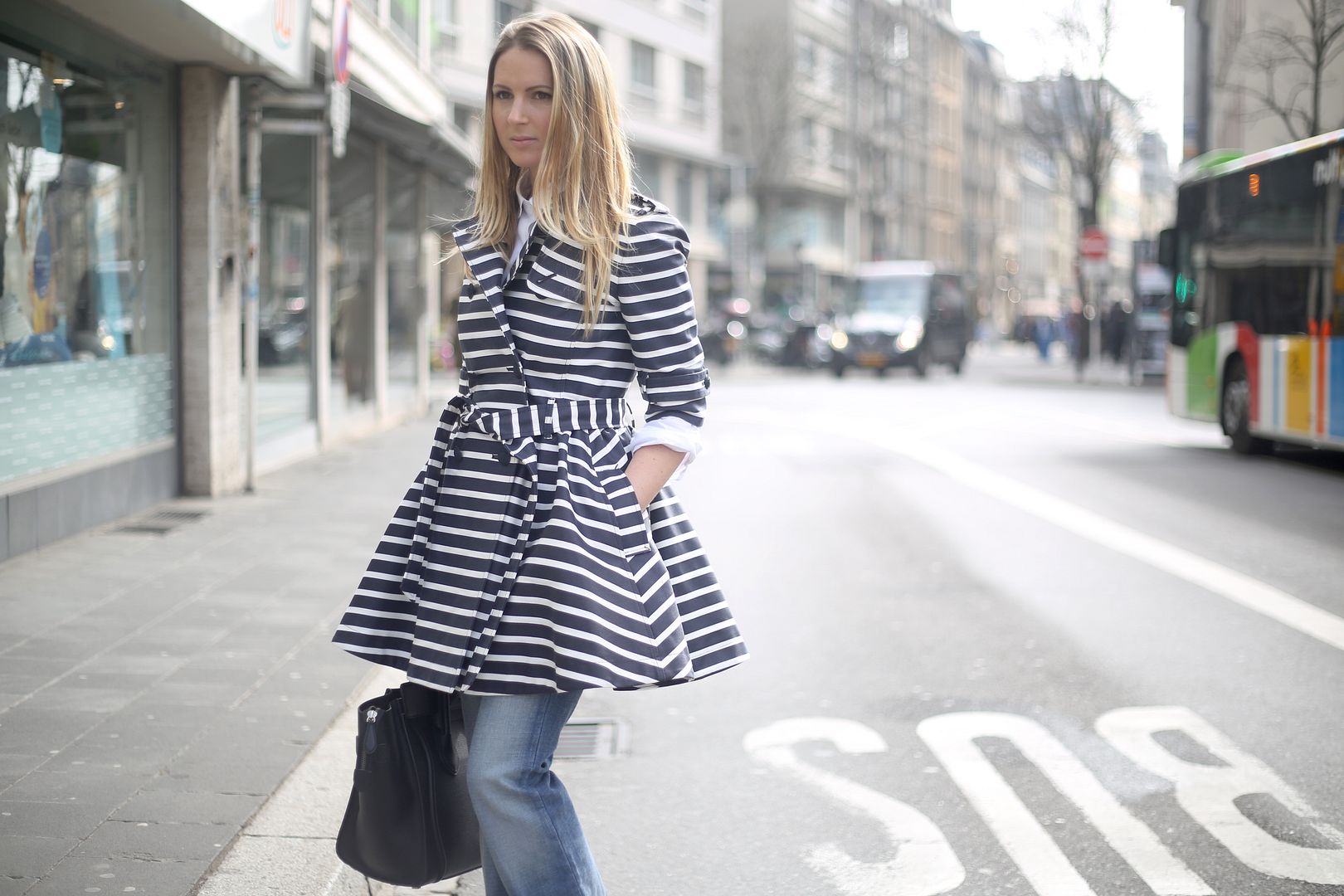 Hey guys! I am back with a new outfit post: stripes and flare jeans.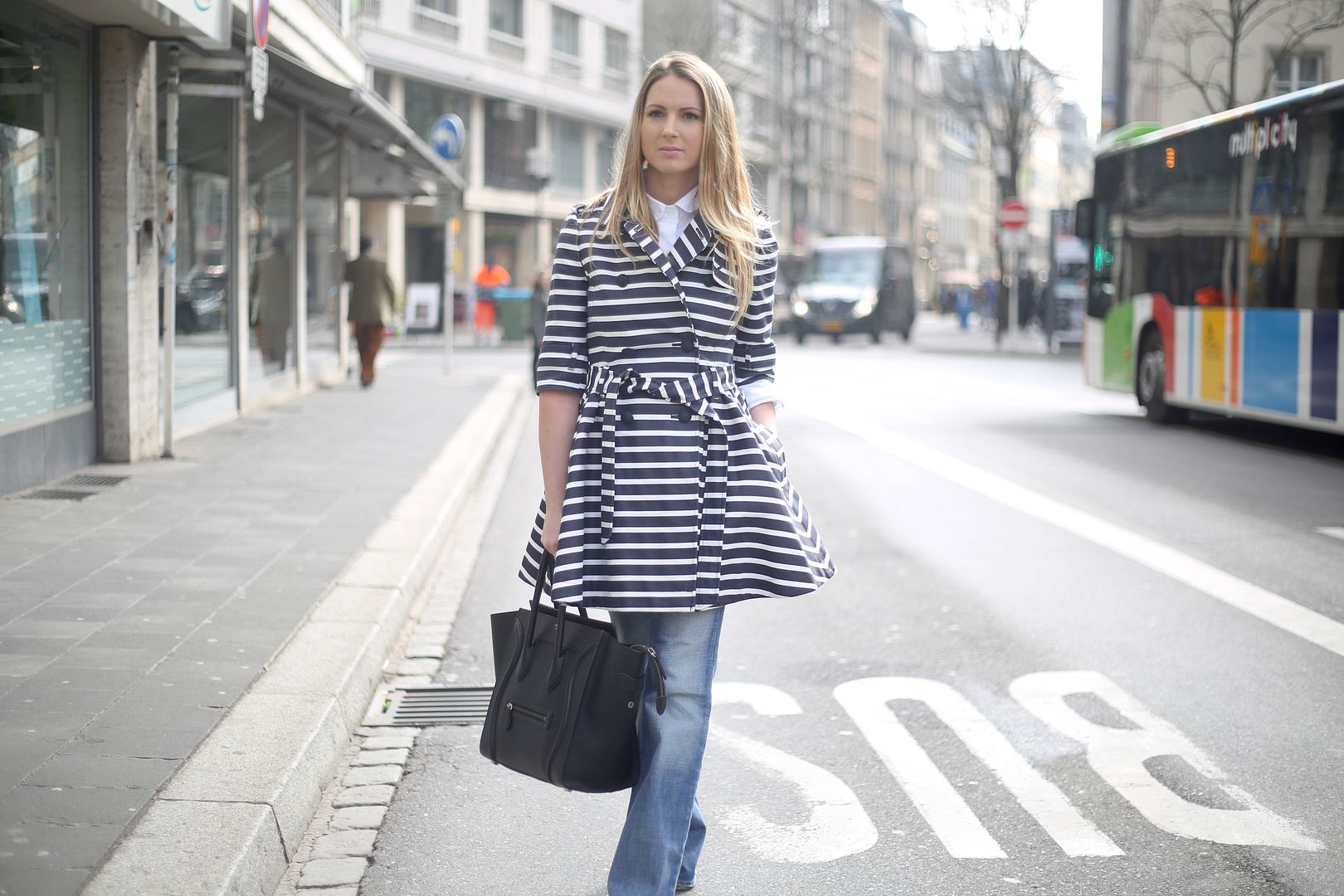 I must admit I wear lots of skinny jeans and boyfriend jeans. But I've been really inspired by the latest shows and couldn't wait to  try some flare pants as well. And oh my, paired with high heels I think they are ultra flattering. This is the one SS15 trend I couldn't wait to rock. And you might see me very soon on the blog rocking my flares with a fringe jacket or a big hat for a very 70's look!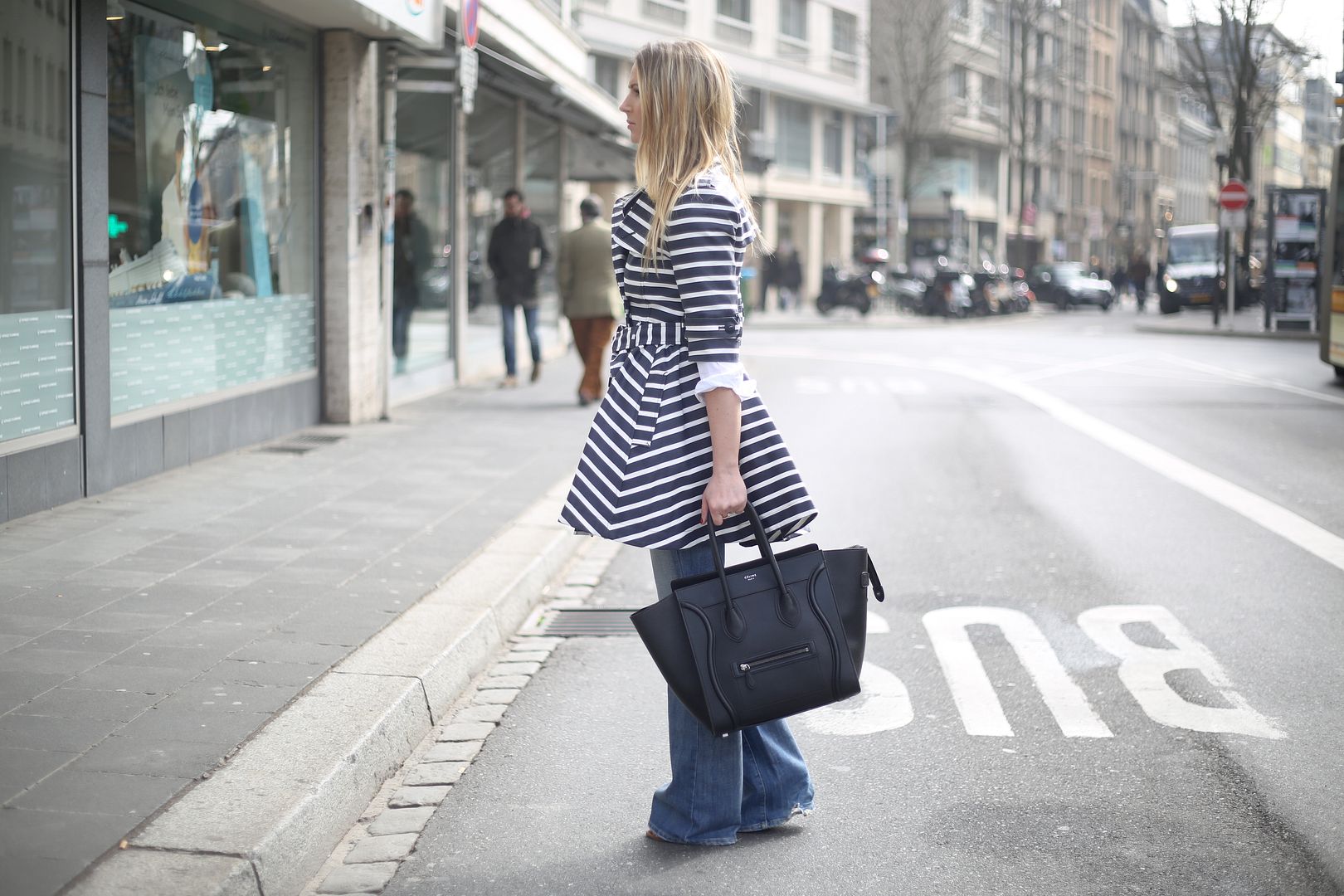 And what to say about that fantastic striped trench coat from Red Valentino?
I am super excited to announce you that I will be giving my very first Blogging Class in Brussels on Wednesday the 22nd of April at Smets from 6.30 to 8.30 pm!
"How to blog, step by step". The lovely Tiany Kiriloff from Belmodo will be our guest speaker for this first edition. We're gonna talk web design, photography, social media, network all together, share some drinks… and there will be some goodies! To attend, email me at [email protected]!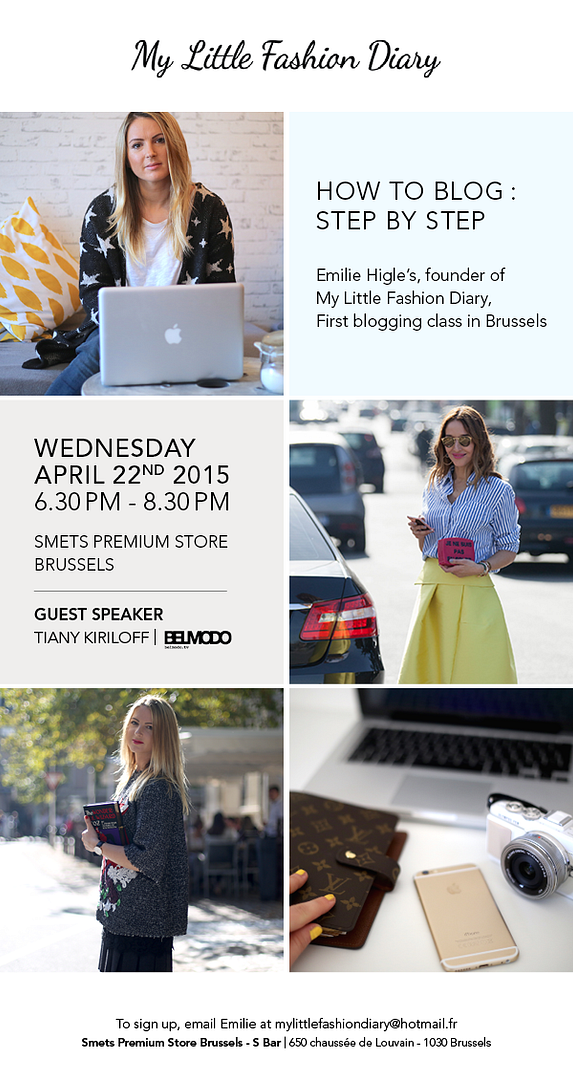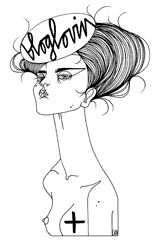 Recommended
12 Comments