IN NEW YORK WITH SOREL
Hey guys! So I landed in New York on Tuesday and I am spending the week in the big apple with Sorel. Here are some first pictures taken by talented José Martinez in Brooklyn, I hope you are following everything on InstaStories as we are having the best time with the team in my favorite city!
Hello! J'ai donc atterri à New York mardi et je passe la semaine ici avec la marque Sorel. Voici quelques premières photos shootées par le talentueux José Martinez à Brooklyn, j'espère que vous suivez tout cela sur InstaStories, nous passons des moments fabuleux avec l'équipe dans l'une de mes villes préférées au monde!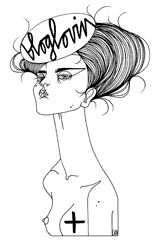 EnregistrerEnregistrer
EnregistrerEnregistrer
EnregistrerEnregistrer
Recommended
2 Comments