INSTA WEEK
A week full of meetings and interviews since my photo exhibition was going on all week at the
beautiful hotel Le Place d'Armes. Super happy about it, had such a good response to my work.
Next one to organize: Paris! And it's coming very soon so I will keep you updated!
Une semaine chargée avec des rendez-vous pour mes photos et quelques interviews étant donné
que mon exposition s'est prolongée toute la semaine à l'hôtel Le Place d'Armes. Je suis très
heureuse de voir que mon travail a plu à tout le monde, prochaine étape Paris! Je vous tiens
bien sûr très vite au courant!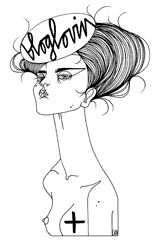 Recommended
12 Comments