NARS x Steven Klein Couleur Holiday 2015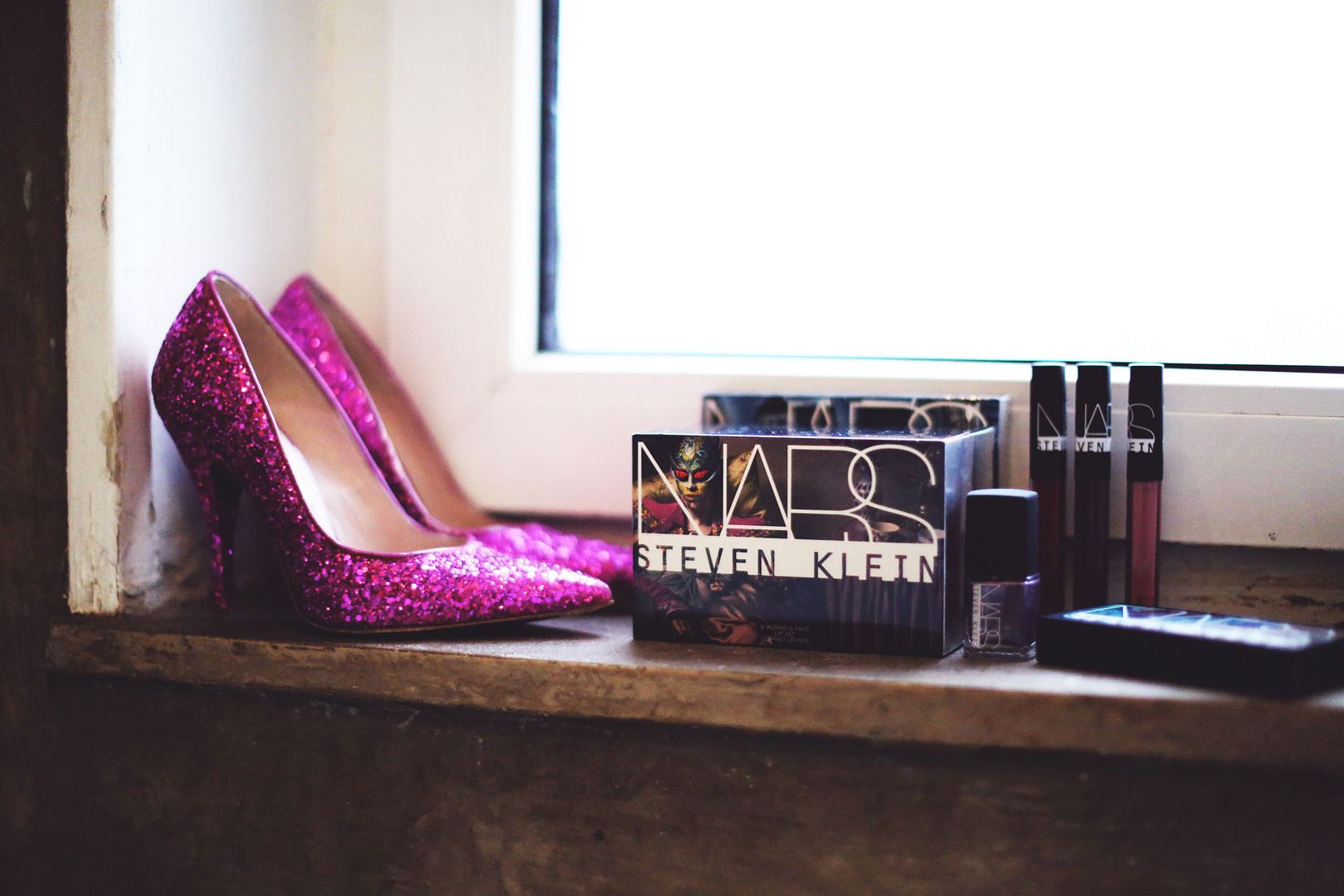 "Knowing Steven and his work, I thought, let's do a collection around his art, because photography really is an art," François Nars told WWD about the collaboration between NARS and iconic photographer Steven Klein. "And I felt like he deserved to be recognized more, and I think the combination of having makeup around him was a good idea. It isn't necessarily an expected one. You don't look at his images and instantly think about makeup. When he was first approached about the collaboration, he responded right away. I think it was unexpected for him, and we both realized this idea was something very different. I choose artists that don't compromise—that is key. They don't have any boundaries or limits to their work, they follow their instincts and are true to themselves."
Just in time for the Holidays.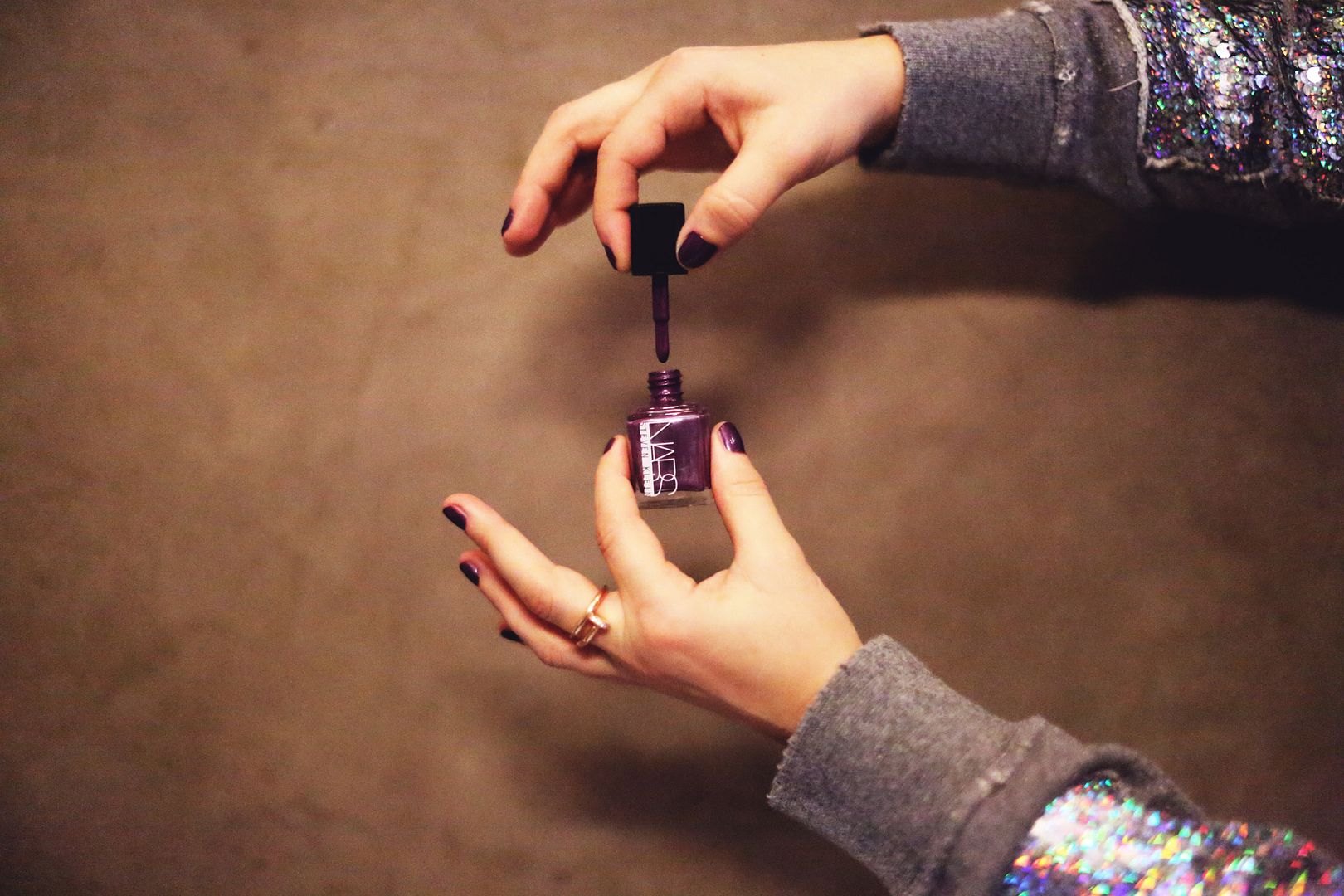 I love how audacious the colors are. Like this purple nail polish that has a brushed-metal finish. For this collaboration, I wanted to shoot a story in a different way. I wanted something more special.
In this picture, you can see that I played with two different eyeshadows for my makeup: "Never Too Late", an olive green with gold that works so well with my eyes, and "Stud" which is an amazing shade of bronze. Both shades are highly pigmented. The shades can be worn alone or layered for a multidimensional effect. I decided to apply "Stud" on my eyelid to then work with "Never too late" for a more dramatic effect. The achievement is subtle yet mysterious.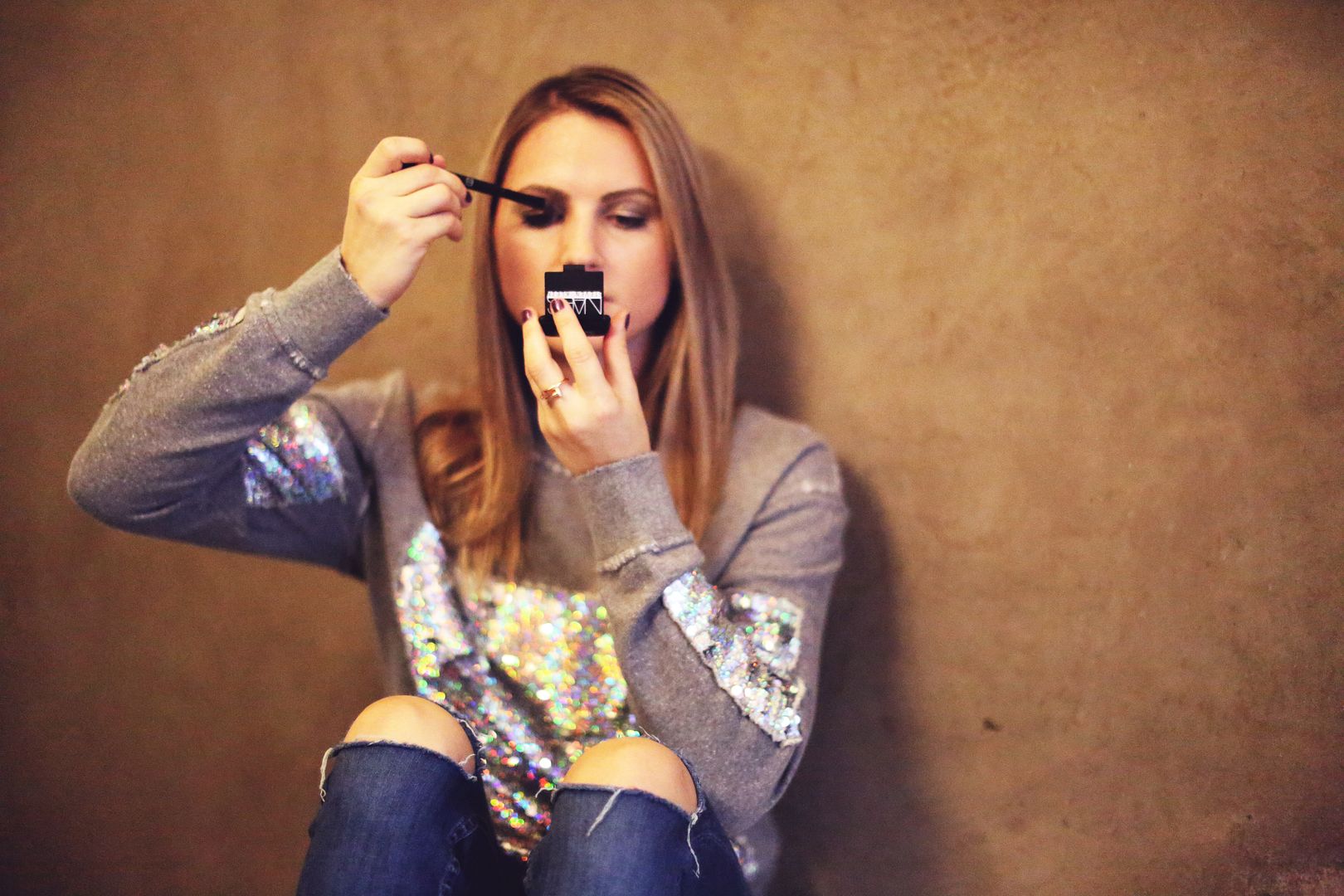 I don't think I've been that excited about a makeup collection. It's audacious.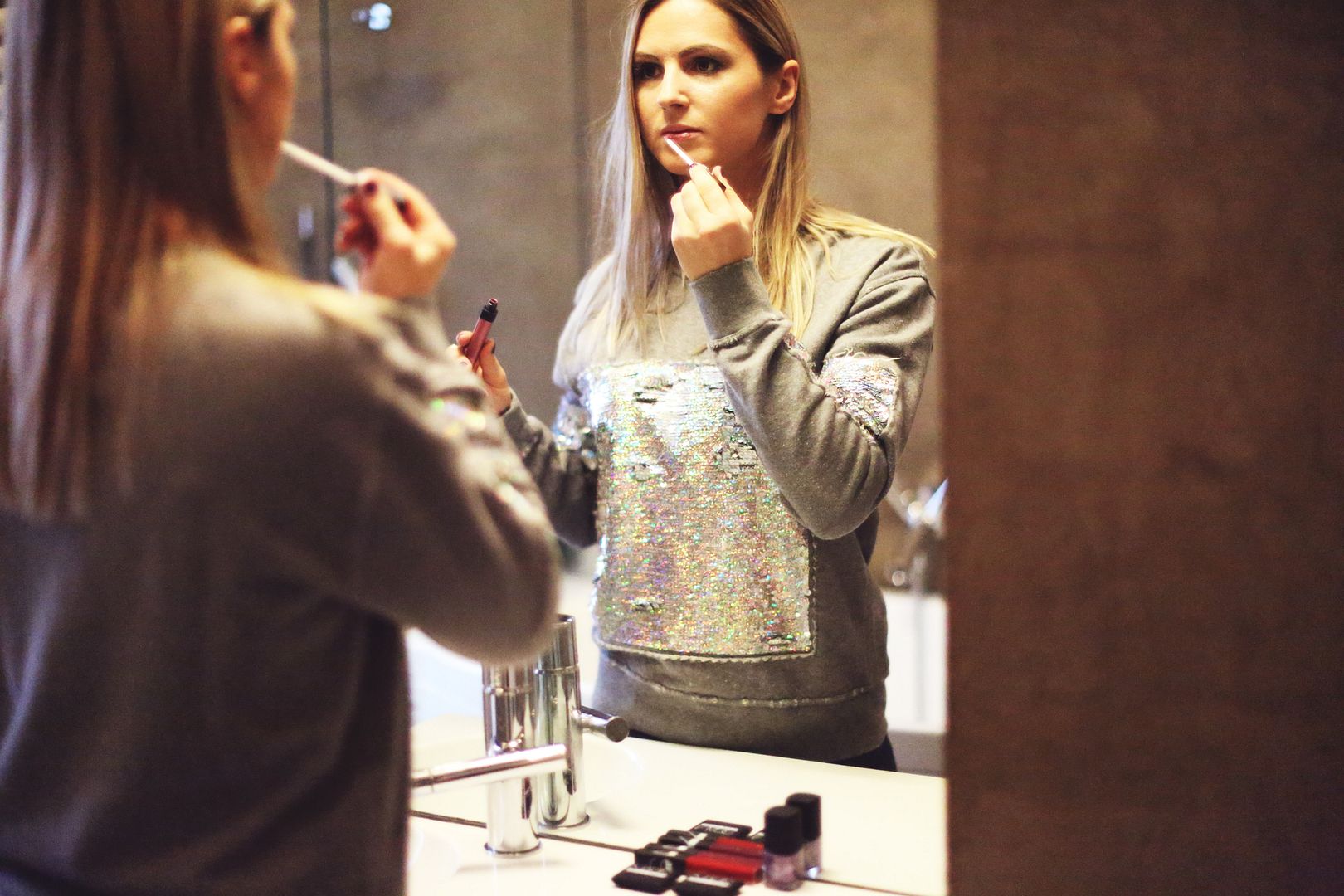 The glosses are incredibly are shiny and well pigmented. I used in these pictures the "Fast Life", an iridescent dusty rose. High shine high drama.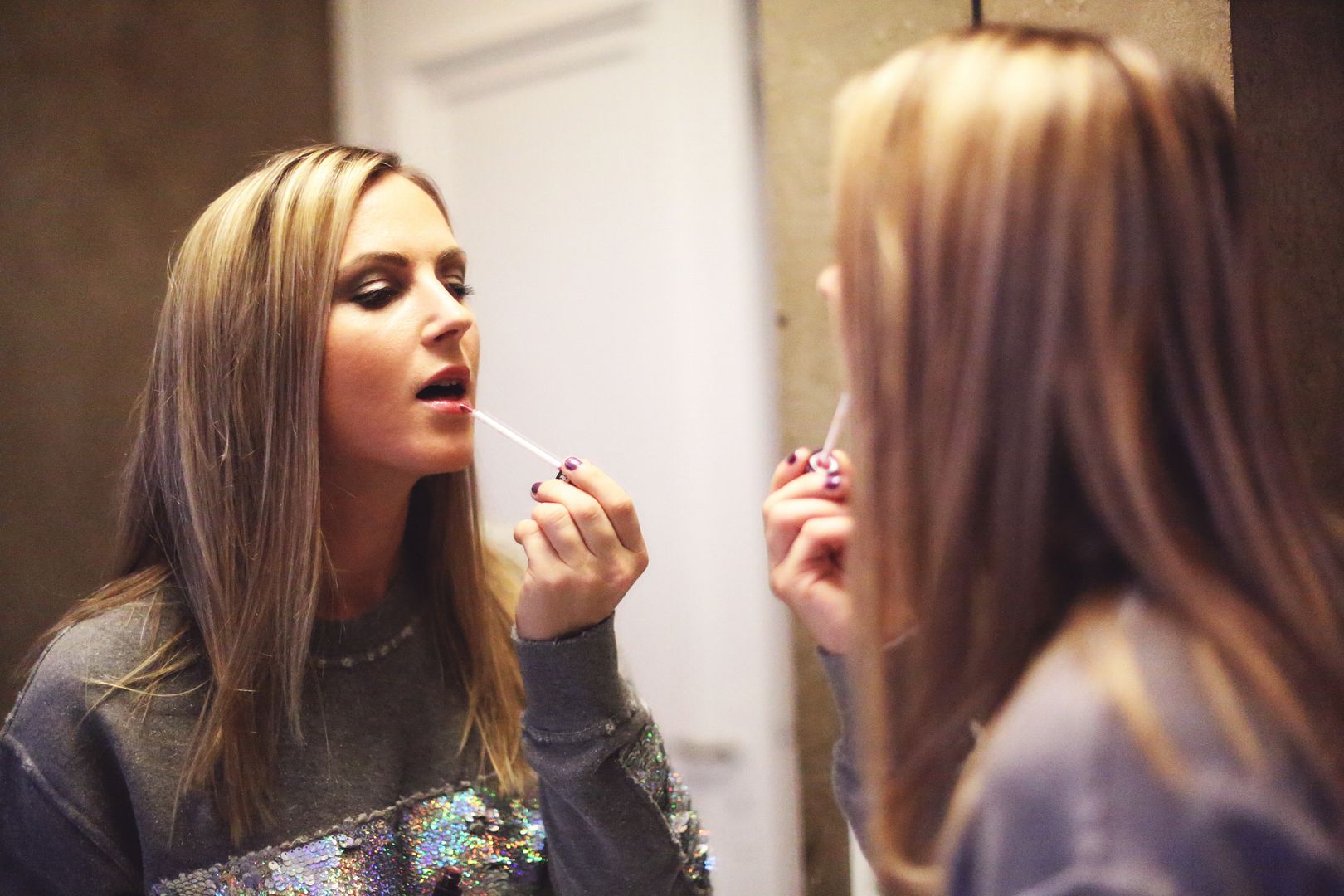 For most brands, Holiday collections are classic and sparkly. You see red, black, gold, silver. By teaming up with Steven Klein, NARS managed to launch a bold, edgy and seductive collection.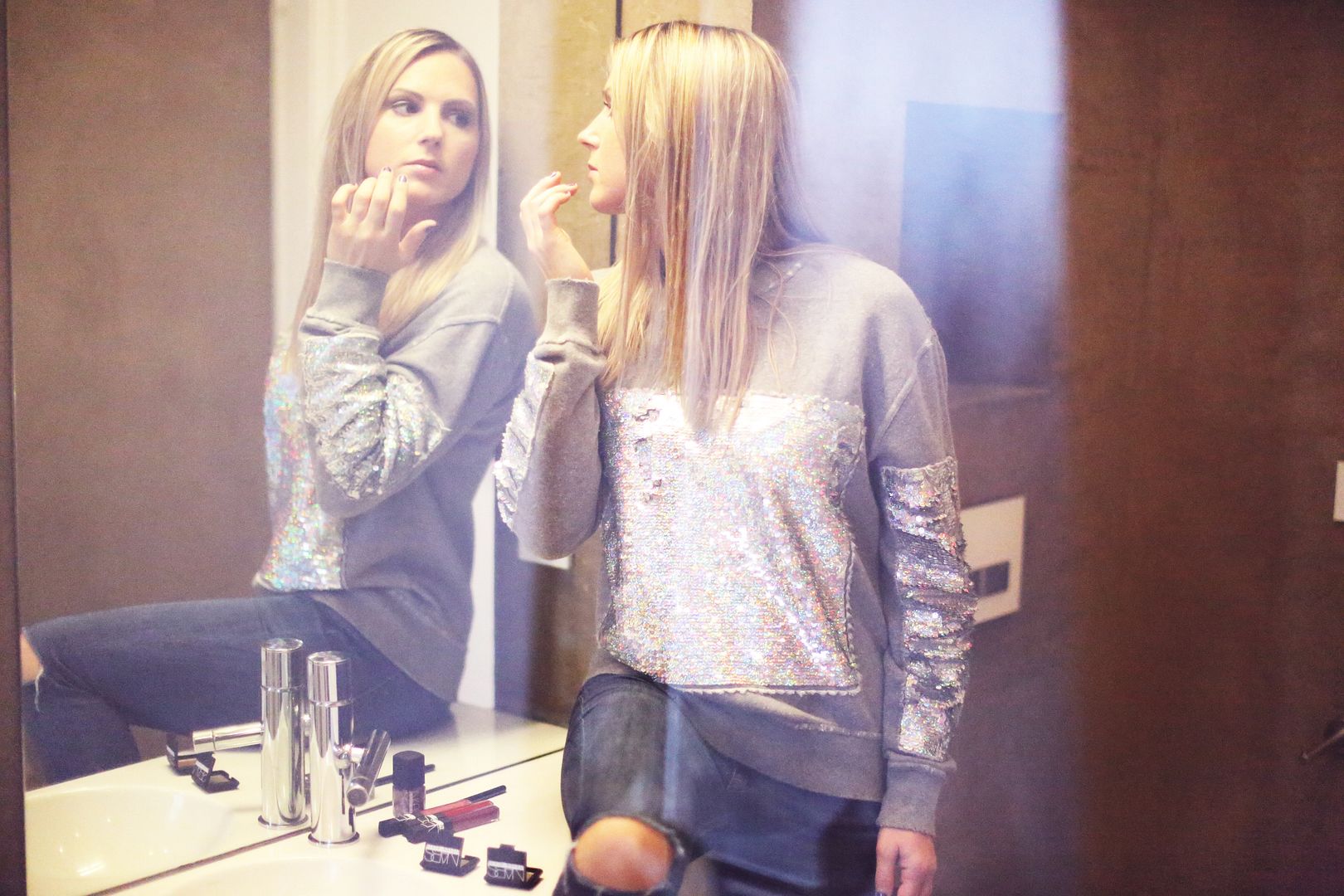 The collection comes with amazing palettes I can't wait to show you. Limited edition palettes created exclusively for the Steven Klein for NARS collection. Wait for it, it's officially time to start those Holiday wishlists!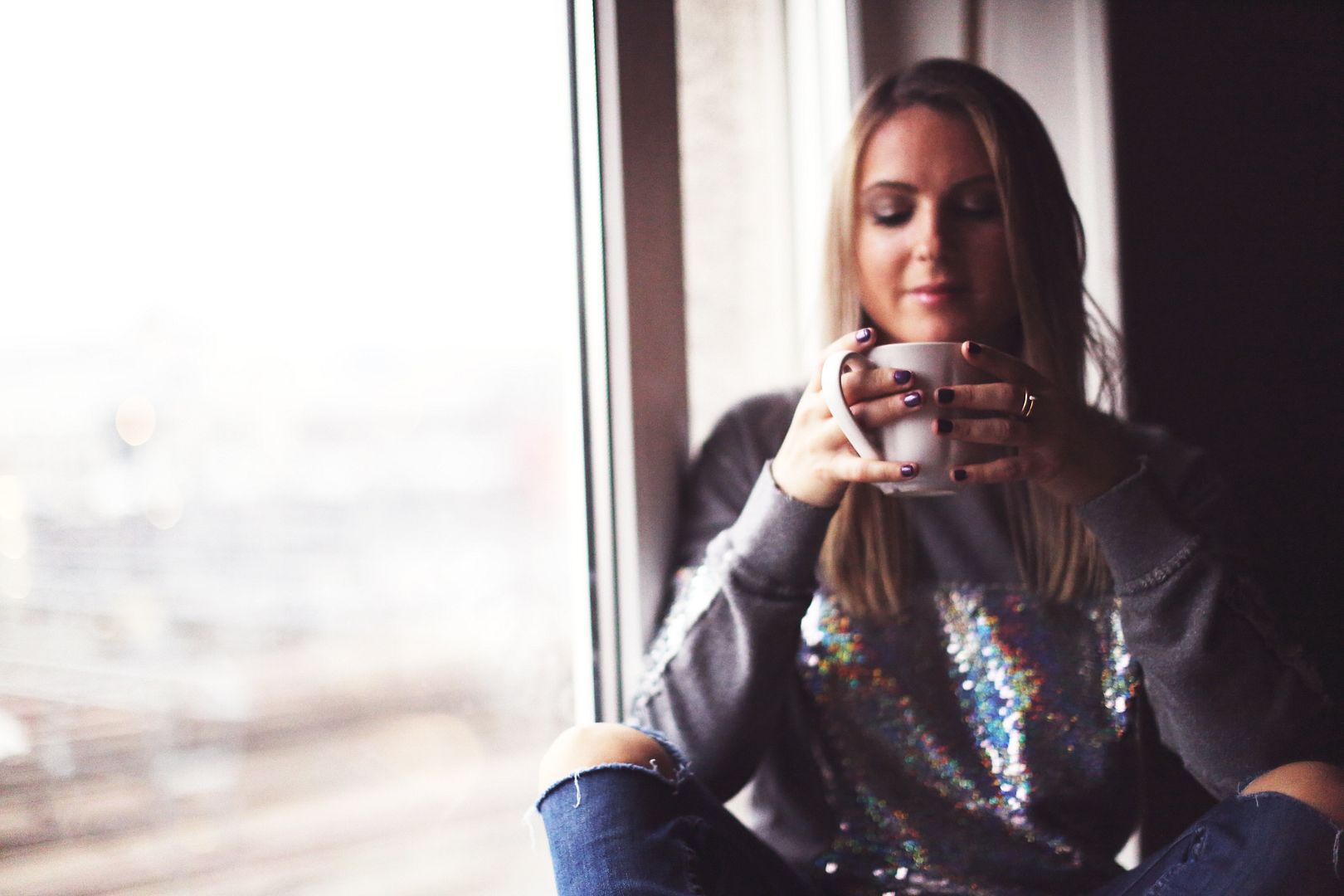 More about products featured in the pictures:
* Lip Gloss Provoke
* Lip Gloss Special Force
* Coffret A Woman's Face
* Coffret Dead Of Summer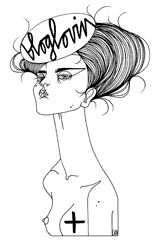 Recommended
12 Comments