HOW TO: MANAGE YOUR BLOG WHILE YOU'RE ON HOLIDAYS
It's not easy to take a real break when you are a blogger. Especially if your blog is your job, like it is for me. And even if it's not, it's difficult to go on holidays thinking there will be no new content up for a few weeks. But there are some options to keep your blog running while you're enjoying the beach and the sun somewhere far away from home!
*
KEEP YOUR READERS INFORMED
:
let them know when you will be away so they know there will be a few changes.
you can stick to your regular routine by planning articles in advance and scheduling publications for while you're away. You might want to post less frequently as you know your readers will also be on vacation but you don't want your blog to be off so think in advance about articles your readers might want to see during Summer time and take the time to work on them in advance so then you will have content while you're away, quality content as you took the time to work on it. Last minute posts are never a good idea. You can ask your readers what they want to read this Summer or think about interesting topics such as: What to pack on holidays, The top 10 Summer destinations, The perfect Summer look… and so on. You can schedule one article per week. Remember consistency is the key.
*
FINALIZE YOUR COLLABORATIONS
:
finalize all your projects before going away and make sure you agency or clients know you are going on holidays.
set up an automatic "out of office" response for your emails. People need to know you got the email they sent you but you are away so you will get back to them later.
share your holidays on your social medias! Before leaving write an article announcing you're going on vacation, create some excitement and let your readers know you will give updates on your Instagram, Facebook and Twitter accounts!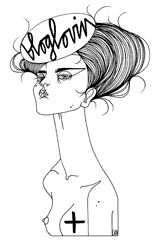 Recommended
1 Comment