TREND: CULOTTES FOR SPRING
This Spring, swap your jeans and skirts for a pair of culottes!
For this outfit, I layered a trench coat on top for a more polished look.
So today I am heading to Brussels for my first Blogging Class in Belgium and I a super excited! Follow me on snapchat for videos of this event ( emiliehigle).
Also, I can update you that the next Blogging Class in Luxembourg will be happening on the 18th of May at House 17 starting 6.30 pm and I will present on how to collaborate with brands. I'm super happy to announce to you all that we will be joined by the Paule Ka Communication Manager to cover the importance for a brand to collaborate with bloggers, and how it all works. To attend, you can email me at [email protected]
Trench
: Hugo Boss via
BRAM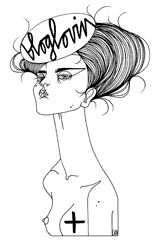 Recommended
8 Comments