A TOUCH OF GOLD
Hope you all had a great weekend!
This is what I wore on sunday,
a casual outfit accessorized with a golden clutch 🙂
I will be in Belgium on thursday to see U2 live…yeah!!!
Then, I'm going to Munich in Germany for the Oktoberfest…
Have a great start of week!
♥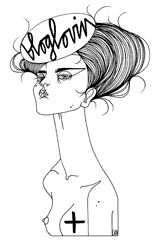 Recommended
61 Comments