ALREADY IN THE FESTIVE MOOD
Hope you all celebrated Thanksgiving and even if you didn't,
it's always a good idea to be thankful.
Now, time to get into the Christmas mood!
The city is already starting to put some light everywhere,
people buy decorations, talk about holidays,
I even had my first mulled wine this week.
My favorite time of the year.
Jacket, top, skirt: Zara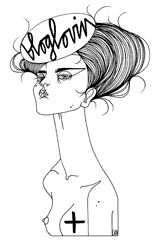 Recommended
11 Comments