FASHIOLISTA 100 £ ASOS GIVEAWAY
Have you girls heard of

Fashiolista

before?
If not, this is your chance to join the Fashiolista community!
It is one of the coolest fashion communities out there where you can browse through favorite items of others and add and collect your own, see it as a big shopping wishlist where you can find and collect anything!
It's a fun and easy way to inspire and get inspired!
Whenever you find something you like or want in an online shop, you add this item to your 'loves' to share with friends and other fashiolista's.

I have teamed up with Fashiolista
for a £100 ASOS Gift Card GIVEAWAY for my readers!
How cool is that?
To enter, all you have to do is:
1.Create your own
FASHIOLISTA
account if you don't already have one
2. Love the ASOS Giftcard by clicking on the heart button
HERE
This is an international giveaway and it will run for 2 weeks. Good luck everyone!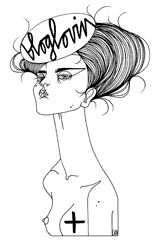 Recommended
59 Comments