GOLDEN DETAILS
Spring has officially set in here and the weather is just amazing.
I hope you're enjoying my color blocking posts…and the first days of Spring!
So here is a very casual look, I decided to combine hot pink with green and golden details.
Wish you all a great day!
Green trousers and hot pink tank: Zara
Clutch: Louis Vuitton
And don't forget to enter my J'adore New York giveaway HERE !!!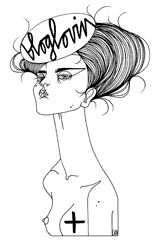 Recommended
49 Comments