PACKING FOR PARIS FASHION WEEK…
I'm attending Paris Fashion Week and I've been thinking about what to pack…
Here are some tips that can be very useful.
– Don't over-pack with dresses and high heels because basics and flats are very important.
– If the basics are covered, be sure to have statement pieces.
– It's important to pick things that can be mixed and matched with multiple outfits.
– I'm sure you won't forget to bring some fab shoes… but think about a comfy pair of flats as well!
You can bring them in your bag and change into them after the shows.
– Bring lots of accessories! Jewelry, hats, bags…
– Pick a big bag that can fit your camera and a change of shoes.
– Don't forget your camera and laptop!!!
I hope to see some of you around!!!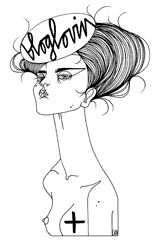 Recommended
29 Comments