STREET STYLE by Emilie
I can finally talk to you about this
new project I'm taking part in:
I now have my own column in Made In Luxe,
an awesome magazine in Luxembourg.
Thank you Véronique for the fantastic opportunity!
From now on I will
once a month travel to Luxembourg
to shoot people with great style
in the streets and
the best looks will be published every month in the magazine 🙂
It's a nice change for me as I love being behind the camera.
More news coming soon, I haven't talked to you yet about the big project
I've been working on with one of my best friends and that will be very soon launched …
stay tuned.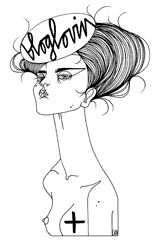 Recommended
35 Comments