WORKING THE BOYISH LOOK
Hope you liked the pictures of my previous post!
I had a great time in Barcelona,
visiting the city,
eating tapas and drinking sangria, doing some shopping…
And what I've learnt from shopping in Barcelona is that there are Zara stores everywhere!
Now guys…you are dealing with a Zara-holic!!!
I wish you all a great weekend!
Denim shirt: ZARA
Leather shorts: ZARA
Shoes: ZARA
Bag: CHANEL
Ring: YVES SAINT LAURENT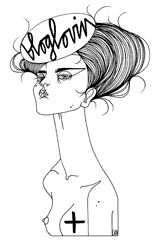 Recommended
46 Comments